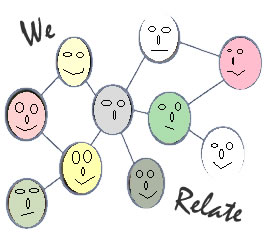 Social Networking has become integral to many companies seeking to capture the attention of a broad market and have created a craze for internet users to connect with one another. Utilizing Facebook, Myspace, LinkedIn, and other social networks,
Owl Watch can help your company extend it's marketing reach by reaching the users on these networks or for those looking to create the next Web 2.0 portal. We offer Social Networking Web Design and Web Development including all the latest technologies and Social Networking applications.
Owl Watch has developed and has the newest technologies and strategies to help companies draw in a large user base from building complete and fully functional Social Networking websites. From letting users import all of their contacts from every major email service to providing instant text messages when a friend notifies them of a change, Owl Watch can develop the most comprehensive and well-planned out Social Networking websites that go beyond the imagination.
---
We are are well versed with the following Social Networking Engines;